Dear Fellow Patriot,
Nancy Pelosi's tyranny over the House of Representatives was a nightmare as she reigned over D.C. with Barack Obama.
After the rise of the Tea Party, it seemed we were safely rid of the San Francisco nightmare. Predictably, the same calculating career politicians who failed to repeal Obamacare and build the border wall for Donald Trump gave us a Democrat House in 2018. It's time to take back the House, and Nancy Pelosi needs to be the first one to go.
Join me as we Fire Nancy Pelosi and help us return the House to Republican control and reintroduce conservative values and virtue to Washington, D.C.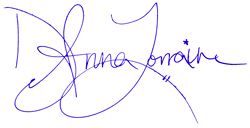 DeAnna Lorraine, Republican Candidate for Congress
Donated before using an account?
Login